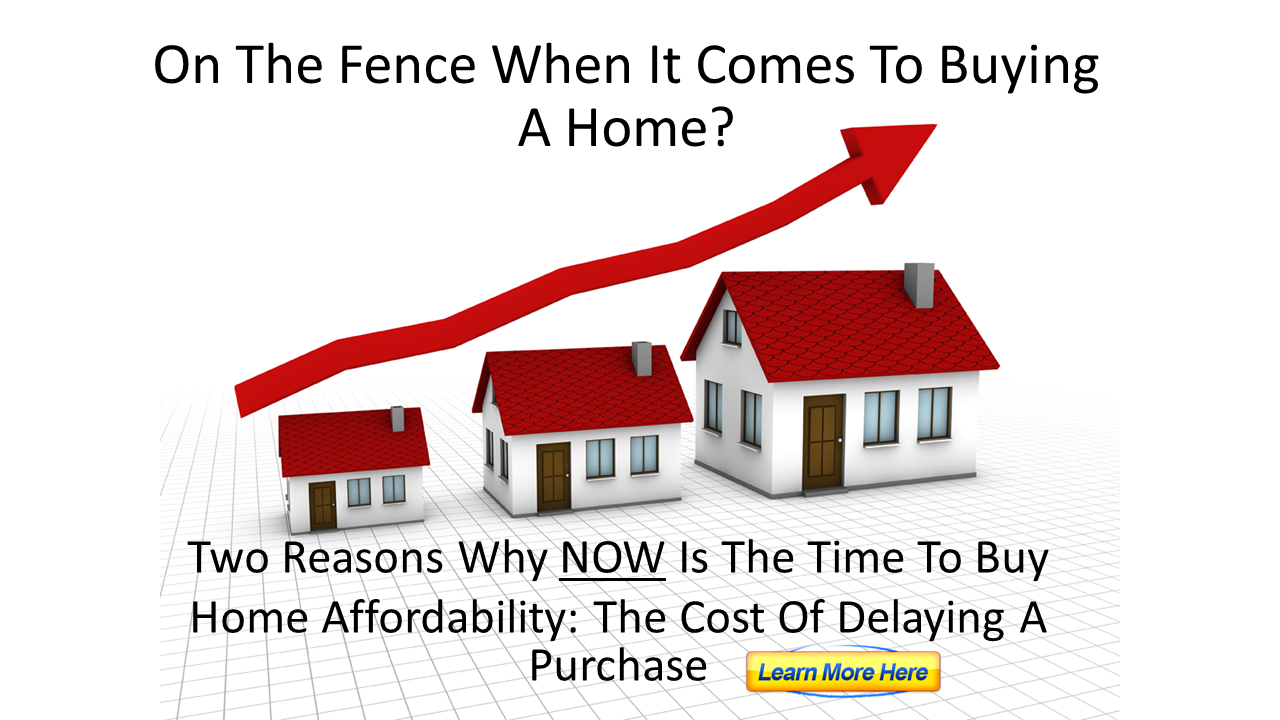 Home Affordability: The Cost of Delaying a Purchase
Consumers are aware that mortgage rates are increasing, but very few understand how costly these seemingly small increases can be over the life of a 30-year mortgage. If you are considering waiting to buy a home in the MD, DC, VA area, you should rethink your position. And here's why…
Experts believe that interest rates for a mortgage will increase by another quarter point before the end of 2018 and that another three rate hikes will follow in 2019. This means today's rate of 4.85 percent could be 5.85 percent a year from now.
This one-point increase is much, much bigger than most people realize, costing borrowers up to 23 percent more in terms of interest paid over a 30-year mortgage. Depending on the size of the loan ($400,000-plus), that amount could easily exceed $100,000 or more in additional interest.
Buyers sometimes worry that prices may decrease but the current prediction from the National Association of Realtors (NAR), is that prices are predicted to increase by 3.1 percent over the next year.
Example: $250,000 purchase price today appreciates 3.1 percent to $257,750 in 2019.
What this means in terms of your ability to purchase is that instead of being able to qualify with your income of $46,629 in 2018, you will need an income of $52,114 to qualify for the same home a year from now.
Will you be able to show that extra $6,985 in income this time next year? If not, you will have to settle for a less expensive home that may not have everything you're looking for. It's your choice — would you like to buy now or wait and be forced to buy something less expensive?
NOW IS THE TIME TO BUY!!!
To get an estimate of how much your monthly mortgage payment may be click here to use my free mortgage calculator.
If you would like more information about the home buying process or to see if you qualify for a mortgage, feel free to contact me..